Our Team
Exceeding client expectations is the mission
and our experienced team has earned their wings.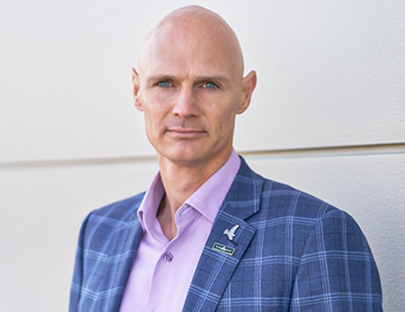 Greg Woods
President
Greg Woods left a fifteen year long career in computer engineering to become a founding member of Cirrus aviation in 2009. During his tenure in the technology world Greg was a senior hardware designer for companies such as NewBridge Networks, Alcatel and Cray Inc, working on the design, development and mass production of advanced internet switching technology and massively-parallel super computing systems.
Greg has successfully lead the growth of the company from single aircraft, domestic only, flight operation to the largest executive charter fleet in Nevada, with aircraft ranging from light jets to large-cabin aircraft capable of world-wide operations. Greg holds a Bachelor degree in Computer Engineering from the University of Victoria.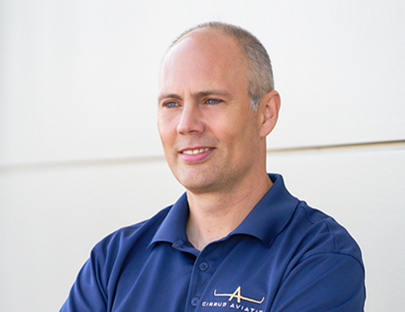 Mark Woods
Director of Operations
Mark Woods has over twenty-five years of experience in both airline and executive charter flight operations. Mark was a captain and ground instructor with Alaska Air Group for fifteen years prior to joining Cirrus Aviation as a founding member.
Mark is responsible for operational oversight and regulatory compliance, and leads our Flight Operations safety committee. In 2017 Mark led our operations team in achieving initial Argus Platinum safety certification. With over 12,000 hours of flight experience, Mark has earned FAA type ratings in a number of corporate jet aircraft as well as the Boeing 737, and holds a Bachelor of Science degree in Physics from the University of British Columbia.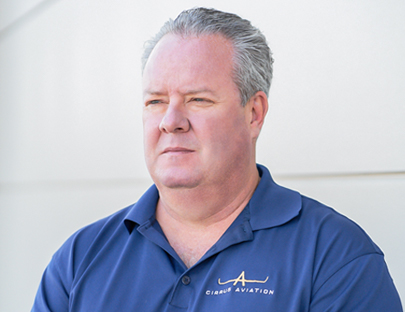 Sean Hayden
Director of Maintenance
Sean Hayden has over thirty years experience leading aircraft maintenance teams, beginning his career as a crew chief with the US Air Force maintaining F-111 attack aircraft before moving into the civilian world as director of maintenance for a number of 14 CFR part 121 and 135 air carriers.
Sean leads our team of in-house aircraft maintenance technicians and inspectors as well as overseeing quality control of our partner vendors. Besides his direct aircraft maintenance experience, Sean has extensive experience in manual and procedure development, inventory control and parts tracking, as well as aircraft import, pre-buy and FAA conformity procedures. Christi Cordo
Director - Charter Sales
Prior to joining Cirrus Aviation, Christi Cordo served as an operational control center supervisor for Allegiant Airlines, overseeing daily dispatch of Allegiant's fleet of over 75 MD-80 aircraft across the continental United States. In addition she was a qualified emergency command center supervisor anda member of the 757 / A320 ETOPS certification team.
Christi leads our sales and dispatch team, which operates 24/7 to ensure client and owner needs are met. Christi is an FAA certified flight dispatcher and currently teaches dispatch and aviation science at the College of Southern Nevada. Ron McCulloch
Chief Pilot
Flights straight to your inbox
Sign up to receive daily empty leg flights deals.