"We have a team of people who search all year, doing research on new products throughout the world," says CEO Biju Jayaraaj. "You come to Big Boys Toys to see the products you never knew to look for before."
Unlike most events at the venue, Big Boys Toys was open to the public, as opposed to being a convention or expo for industry insiders. "It's a show," says Jayaraaj. "It's Disneyland for grown-ups."
Check out some of the high-dollar items that caught the most attention at Big Boys Toys. ‍
‍
JetPack Aviation is developing the world's only turbine-powered jetpack. The Speeder looks like something straight from a science-fiction movie and is piloted like a flying motorcycle. Four turbojet engines power the small aircraft at 150 miles-per-hour for an altitude of up to 15,000 feet. The current price is $380,000 with pre-order deposits of $10,000.  ‍
‍
Hammerhead Mahogany-Crafted Boat‍
StanCraft Boat Company is a family-owned business in Idaho that specializes in building custom mahogany watercraft. The stunning, stylish wood exterior and high-performance engine will turn heads on any lake. The Hammerhead model on display at Big Boys Toys seats 14 people and sells for $900,000.  ‍
‍
Is it a musical instrument or a work of art? In this case, it's both. The $125,000 masterpiece by Borghino Guitars took a year to build with each piece inlaid by hand, almost like jewelry. The raw materials, including gold and marble, cost $30,000 alone and the instrument's carbon skeleton was sourced from an airplane manufacturer.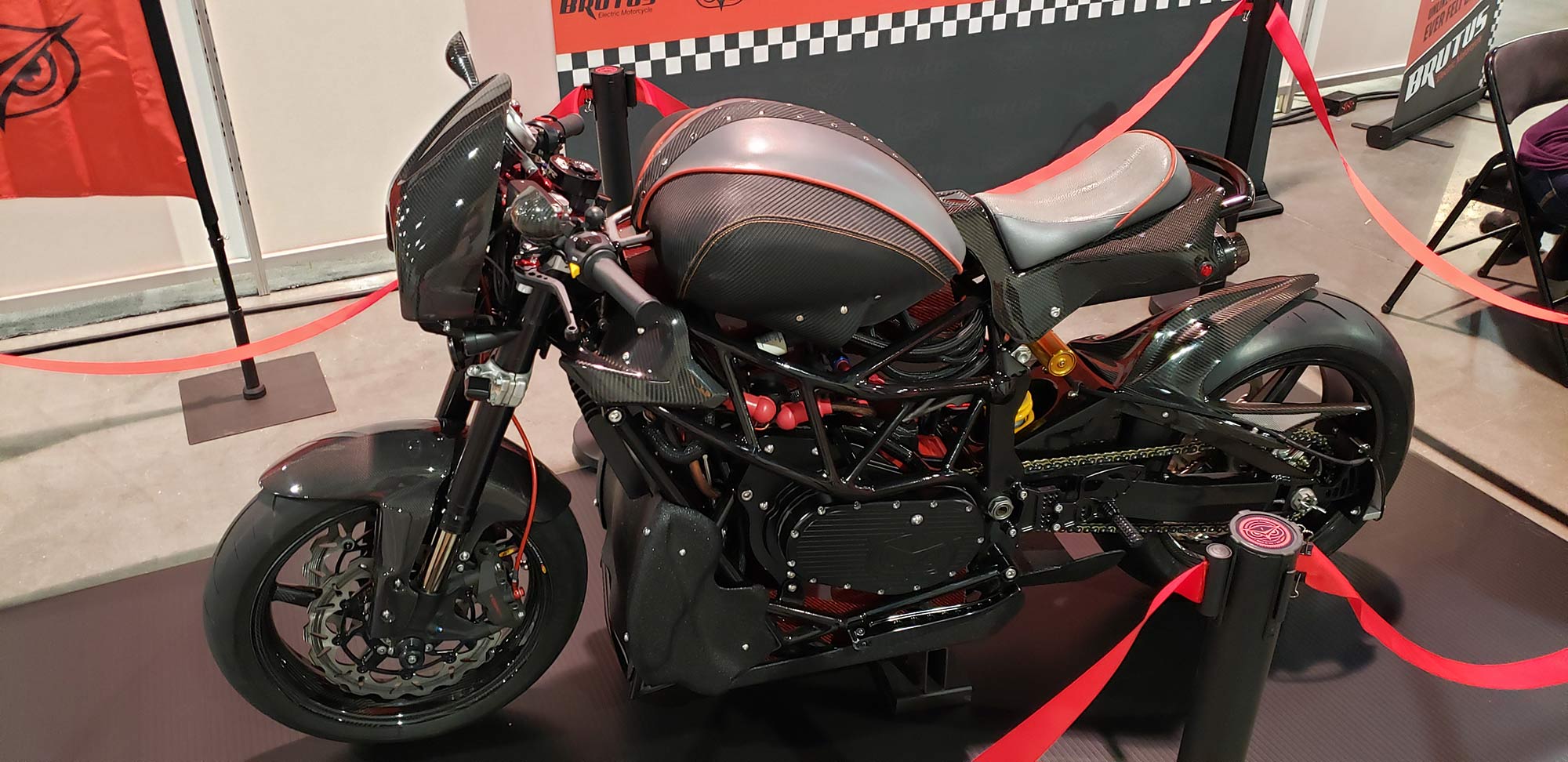 Tesla changed the way we think about electric cars. Now Brutus is doing the same for motorcycles. The Boulder City-based company builds custom motorcycles that can travel roughly 120 miles on a single charge. The sleek, new Night Owl model can reach more than 200 miles-per-hour at 92 horsepower.
The Powrachute may be the simplest form of flight ever invented. Yet it's also incredibly effective and safe. The two-seat light aircraft looks like a jeep with a parachute deployed from the rear. Hit the gas and fly up to 10,000 feet with air and wind supporting the parachute as it shifts overhead. Prices for the aircraft run $25,000 to 45,000.
‍
If you missed the inaugural edition of Big Boys Toys in the United States, don't worry. Jayaraaj says this year was just a teaser and plans a version four times bigger for 2020. When plans are announced, you'll want to book a Cirrus Aviation private jet charter for Las Vegas to check out all the intriguing items. Meanwhile click the links above to learn more about JetPack Aviation, the StanCraft Boat Company, Borghino Guitars, Brutus and Powrachute.
‍

‍